The expose' that A Current Affair ran last night (September 17 2019) showed one example of a dodgy removalist company that have more than just scammed their customers: they have held their belongings for ransom and extorted so much additional money that many of their customers have been left destitute or in debt.
Watch the ACA report here:
This expose' is an extreme example, but not an uncommon one. Here at MetroMovers Removalists, we have heard so many stories about dodgy removalists that have taken people's deposits and just not shown up, have dumped people's belongings on the street, extorted more money to unload, or have used unprofessional removalists and don't take responsibility for breakages. The list, just like the stories, are endless.
At MetroMovers, we pride ourselves on being trustworthy, honest removalists. We've earned our good name over 20+ years of working hard and conscientiously in Australia's removalist industry and believe a good name is worth its weight in gold. And when we compare ourselves to other removalists on our website, it's usually to our cheaper, but still respected competitors.
As proud members of the Australian Removalist Industry, we believe these kinds of removalists bring shame to us all.
But if you're not a pro removalist, how can you tell the difference between good moving companies and scam removalist companies?
Whether you're moving with us or moving with a different company, we still want you to have the best moving experience and start your new chapter on the right foot.
That's why we urge you to read through the list below to make sure the removalist you book is one you can count on!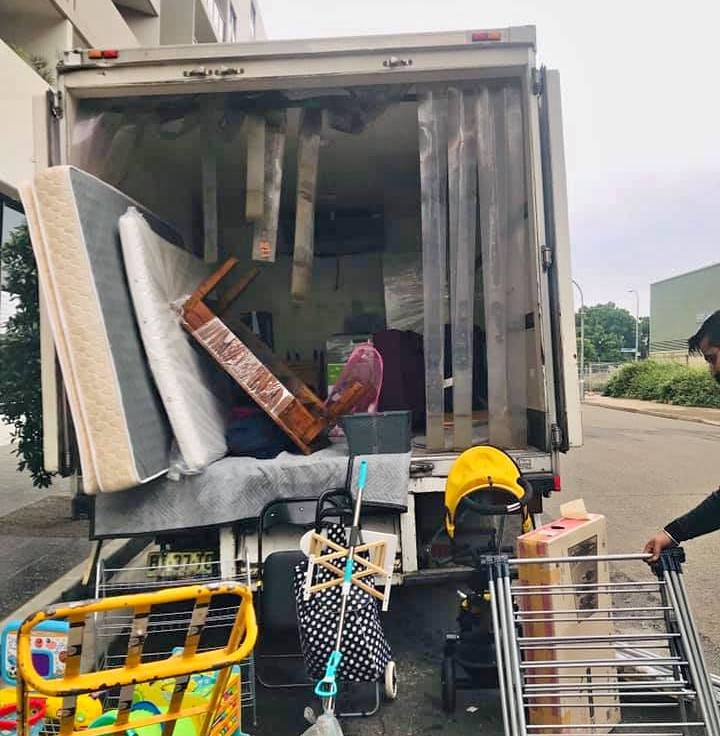 How To Spot A Dodgy, Scam Moving Company
Peter Borain, our respected CEO here at MetroMovers, has heard the worst of the worst and warns:
These dodgy removalists are leaving lots of people out of pocket and some have even
watched their furniture loaded on to a truck and it never arrived at the other end.
You should run the other way if the moving company you are considering tick ANY of the following criteria:
1. Provide a much cheaper quote:

You might like the cheaper quote price, but think about it: the removalists who'll be handling your furniture will only be getting a small percentage of that price. If the price they quoted you won't leave the removalists two cents to rub together, chances are their removalists are not professional, not happy, take no pride in their work and would be completely fine with dumping your belongings on the street.
2. GST is not included:
The price advertised on the website, according to Australian law, should always include GST. If their prices don't include GST, or don't specify that they do, then they're already not above board!
3. Their website contradicts itself:

When different pages on a company website give you different information, you should probably beware. Sometimes they just haven't updated all the pages with new information, but more often, they just haven't got their story straight.
4. Show awards, reviews & certificates, but no links to them:
If you can't click on the award logos on the company's website and/ or if they don't have links to the real award website, you can still look it up yourself: just Google search for the name of the award and the removalist company's name and it should show up in the search. Otherwise, BEWARE!
Cheap removalists are usually penny pinching and won't want to pay extra for these 'luxuries' that will cover you, and them, if everything doesn't go smoothly. Sometimes, they'll get Transit Insurance, which is much cheaper, and try to pass it off to customers as their Public Liability Insurance policy.
6. Don't have a current ABN:

There are so many 'movers' out there who are simply a couple of guys who got hold of an old truck and think they can make some money out of it. They aren't trained, won't be held accountable if something goes wrong and they won't feel any need to honour their agreement. If they don't have a current ABN you can look up on the government ABN website, run fast!
7. Prefer getting paid cash in hand:
In these cases, most likely your move isn't on the books. That means they won't take any responsibility for your belongings, if they're damaged or if they 'disappear.'
8. If you found them on a Removalists' Comparison website:
We're not talking about a trusted review website like WOMO or Product Reviews. We are talking about comparison websites where they ask you for your contact details and sell them for cheap to anyone who signs up. These websites advertise don't check the companies signing up and they won't take any responsibility for the removalists' actions.
9. Can't get a copy of the important paperwork before you book:
Get the moving company to send you their insurance policies and T&Cs before you book. Otherwise, beware!
10. Their online reviews don't ring true:
Good reviews can be bought on some websites. And every honest company will have a few bad reviews. If the removalist you are researching only have good reviews or if their bad reviews are absolute nightmares (ie. not just 'they arrived 20 minutes late), then run for the hills!
If you've read all the way to the end of this article, you probably suspect one of the other companies you've been researching at might not be up to scratch. If they fulfill any of these criteria, run the other way and don't look back!