Service Efficiency & No Damage Guarantees
MetroMovers: Fast Removalists, Careful Movers.
METROMOVERS FAST REMOVALIST SERVICE – GUARANTEED!
Our Service-Efficiency Guarantee

We understand that when we calculate your moving service costs by the hour, you will naturally be concerned how long your move will take. So many people ask, "How fast will my removalists be? How long will it take?" 
The truth is that every move is different and there are so many variables that, honestly, we can only give you an average estimate, based on our many years of moving experience in the field. For reasonable loading time of furniture and boxes, that average estimate is:

If your home is on the ground floor and the truck can park reasonably close to the entrance, a 2 men team can load approximately 12m3 per hour. So they can fully load a medium truck in 1.5 hours, a large truck in 2 to 3 hours and an XL truck in 3 to 5 hours. 
All else being equal, the unloading time is usually quicker than the loading time. If either the pick-up or delivery address are not on the ground floor, if they require lift or stair access, or if the truck needs to park some distance from your entrance, then these typical load and unload times may increase.
Quick Tip:
If you want an even faster move, you can speed up your loading and unloading times by adding an extra mover to your team.
What Is Our Fast, Efficient Service Guarantee?
That our removalists will work as efficiently as they can whilst ensuring your belongings are moved with professional care.
How You Know You'll Get Value For $

We can guarantee that every single MetroMover has been properly vetted and trained. They will arrive with the correct, professional equipment to make your move smooth and quick, without compromising on care of your furniture. We can guarantee that each of our MetroMovers will work quickly, steadily and make your move as efficient as they can (which, if you've seen how fast our removalists work, is saying a lot!) 
We pledge to offer the highest quality moving service in the industry – guaranteed. In support of that claim, we offer a money-back guarantee for the efficiency of the service provided by each member of your MetroMovers crew.
This means that for any local removals calculated by the hour, you are eligible to be reimbursed for the time that any of our removalists are found to be working slowly, according to our efficiency assessments. 
(And in even plainer English: if any MetroMover isn't working efficiently enough for any period of time during your move, then we'll refund the money you paid for that crew member for the amount of time that they worked too slowly.)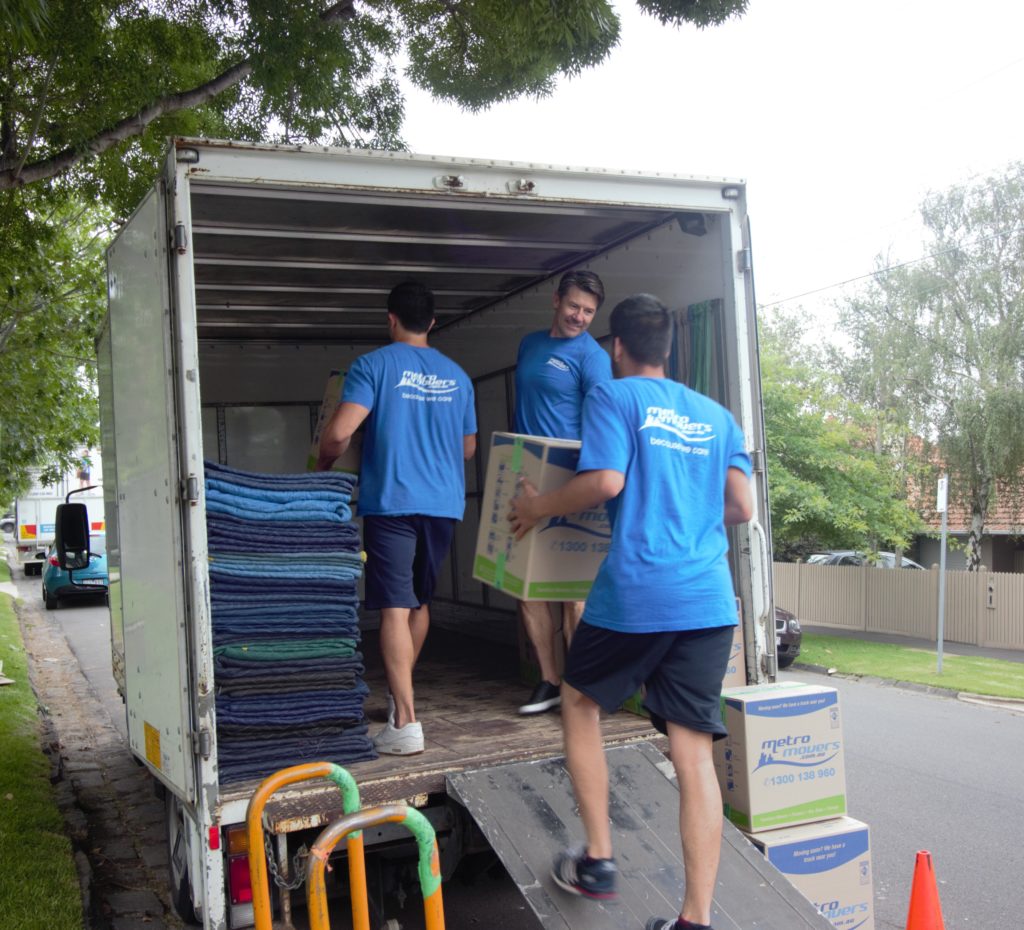 Our Efficient Service Conditions:
This guarantee only applies to moves booked on our hourly rate system because the guarantee applies to the efficiency or work rate at which the crew members are working. If you have arranged for a fixed price move, this guarantee does not apply.

You need to be present at all times during the loading and unloading stages of your relocation for this guarantee to be valid. 

If you feel any member of your MetroMovers team is not working efficiently, you must notify the office as soon as you can (and before your move has been completed and the removalists have signed off).

Our MetroMovers will work as quickly and efficiently as possible while not compromising on the quality care of your belongings. 

Our MetroMovers will

wrap and move your furniture

and belongings at optimal efficiency. "Optimal efficiency" is conditional. All conditions being equal, optimal efficiency is based on the average of 2 movers, moving from or to a

ground level

home with reasonable access. The optimal rate of loading belongings into the truck is approximately 12m

3

per hour. 

For

our packing services

, the average rate of "optimal efficiency" is also conditional, but is calculated based on the average rate of packing 5 boxes per hour per packer. 

The full amount for your move (or pack) is due and payable on the completion of services provided, before the MetroMovers team leaves your premises. If at that time you have already requested a Service Efficiency Refund, which has been found to be valid, then you are still required to pay the full amount for the packing and/or moving service before the MetroMovers leave your premises. The refund for the period of time that any crew member has been found to not be working efficiently will be provided by

the MetroMovers head office

at a later date.
METROMOVERS' SKILLED, PROFESSIONAL & CAREFUL MOVERS
Our No-Damage Guarantee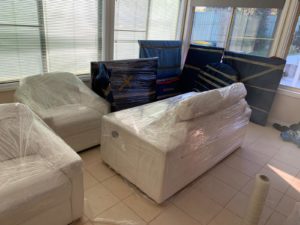 Our No Damage Guarantee is insurance cover that MetroMovers automatically provides for every residential move (above and beyond our public and product liability insurance up to 20 million dollars.) 
Our No Damage Guarantee is the MetroMovers way of putting our own money where our mouth is: we know our extremely careful removalists are also highly skilled, trained & professional. We assess our MetroMovers regularly to ensure you get the best removalists in the industry. We also provide them with the right, specialist equipment to make your move more efficient and secure. 
Plus, we know our removalists: they are part of the MetroMovers' family. So we really know all our MetroMovers are of the highest quality and character: Hard working, earnest, proactive and yet also friendly and courteous.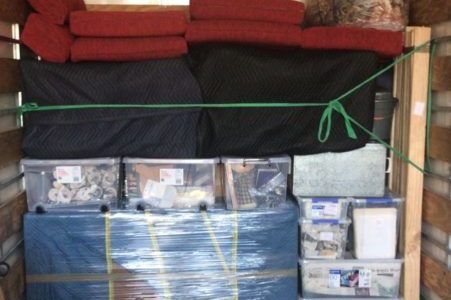 How Our No Damage Guarantee Works

Every MetroMovers home move is automatically insured by our No Damage Guarantee for up to a maximum amount of $1,000 per move.
This means that in the extremely unlikely event that any of your belongings are damaged by our careful movers during the moving process, we'll organise and pay for the repair up to $1,000 (with a $250 insurance excess). 
Our No Damage Guarantee Conditions:
You must be present at all times during the loading and unloading stages of your relocation for this guarantee to be valid.

The $250 excess is payable prior to any repairs being undertaken.

The following items/ items made from these materials are excluded from this guarantee:

Marble 

Stone and concrete 

Furniture items made from particle board

Boxed contents that have not been packed by MetroMovers 

Electronic items where no external damage has been caused by MetroMovers 

Any item where the act of lifting or moving is reasonably likely to cause damage 

All damages must be reported to our office before the sign-off at the completion of your move.

Our No Damage Guarantee is only valid for residential moves. Any commercial relocation services we provide are not covered by this guarantee.
The full amount for your move (or pack) is due and payable on the completion of services provided before the MetroMovers team leaves your premises. If at that time you have already contacted our office regarding any damage caused by our removalists, the full cost of the move (or pack) is still due before they sign off on the move. The details of the damage and the repairs will be followed up at a later date by our head office.