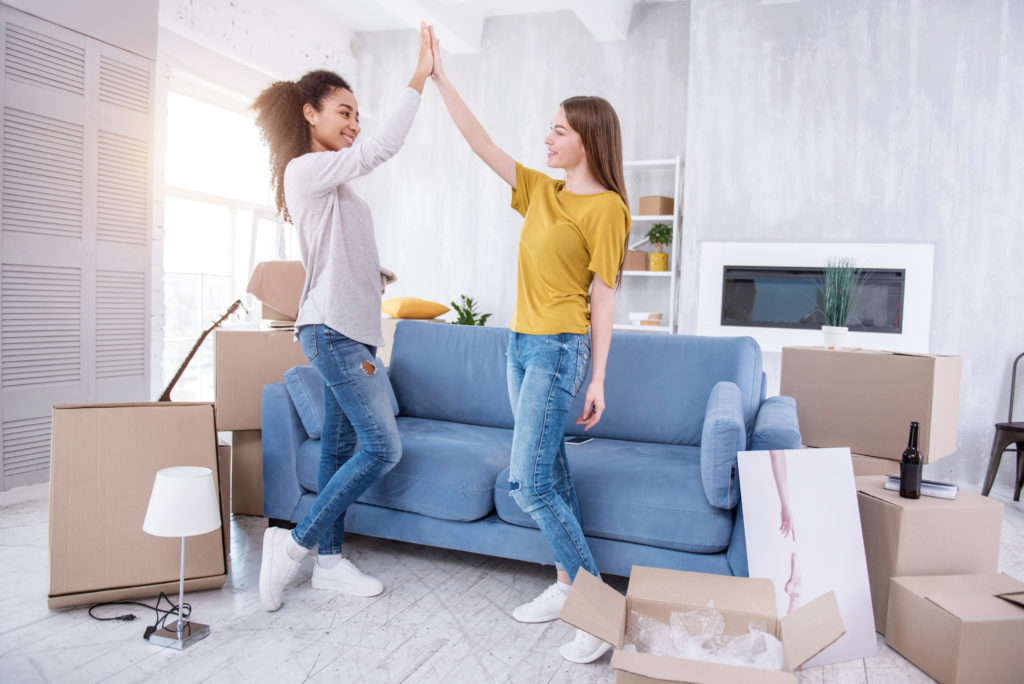 Money and finances are something that effects our everyday lives, so if we are able to save a bit of cash then we are all for it.
So here are 5 more tips to save money on your move and lower your removals price in Melbourne or Sydney.
1. TIME OF THE MOVE
Just like the majority of industries out there, believe it or not but the moving industry also has peak and off peak seasons. The peak seasons for removalists is the warmer months in Spring and Summer and off peak seasons is the colder months in Autumn and Winter. These times are dependent on the real estate market and spring is peak season for real estate. With the majority of homes having a 30 to 90 day settlement, once settlement has gone through it will then become peak season for removalists which will fall within the months of Spring and Summer. Peak and off peak periods come with fluctuating removalist prices so if you are able to relocate out of the busy period, then that is one good way to save money on your move.
2. BACKLOAD SERVICE
If you are moving interstate and don't have that much furniture, consider using a backload or share service to relocate your items to another state. Using a dedicated truck or container means you are paying for unused space that you don't need. When you use a backload or share service, all the customers in the container share the cost of relocating the truck or container interstate instead of one customer absorbing all the cost of the removalist's price themselves. When you accept a backload service, it is important to be flexible with pick up and drop off dates and times as removalist companies have to consider multiple customers scenarios and their own busy schedules to ensure a smooth relocation for everyone involved.
3. AVOID CERTAIN DAYS AND DATES
Not only does offpeak and peak seasons effect the removalists' price, the date and day of the week you choose to move will also have an impact. The majority of removalist companies will have their lowest rates on the weekday Monday to Friday. Saturdays, Sundays and public holidays will often be more expensive as penalty rates are paid to the hard working removalists and these moving costs are passed onto the customer. So to save some money, avoid moving during the weekend and national public holidays to avoid paying a higher fee.
4. JOB RELOCATIONS
If you are moving homes due to work commitments, check to see if a portion or the full amount of the removalist's prices can be covered by your employer or under the Australian Government Relocation Assistance to Take Up a Job programme. The Australian Government Relocation Assistance to Take Up a job programme is eligible for job seekers if they relocate to a new location within Australia and is at least 90 minutes away from where the job seeker currently lives, based on normal acceptable travel routes. Job seekers who are eligible for relocation assistance can receive payments of up to:
$3000 if relocating to a capital city
$6000 if relocating to a regional area
an extra $3000 if relocating with dependent children
If the move is between capital cities, the new location must have a lower unemployment rate than where the job seeker currently lives.
5. RELOCATE YOUR OWN VEHICLE
When you are moving interstate, it may be tempting to ask a car carrying company to relocate your vehicle for you. If you are wanting to save some money, it may be more cost effective for you to drive your own vehicle to your new home than getting it transported with a professional mover. If you drive your car up yourself, you can also fill up your car with some of your own personal contents instead of leaving it with the removalists. This is not possible if you use a professional car carrying company as they will require your vehicle to be completely empty for transportation. It is important to research and weigh up the expenses of fuel, flights, depreciation on your vehicle and your time to see which method would be the best scenario for you.