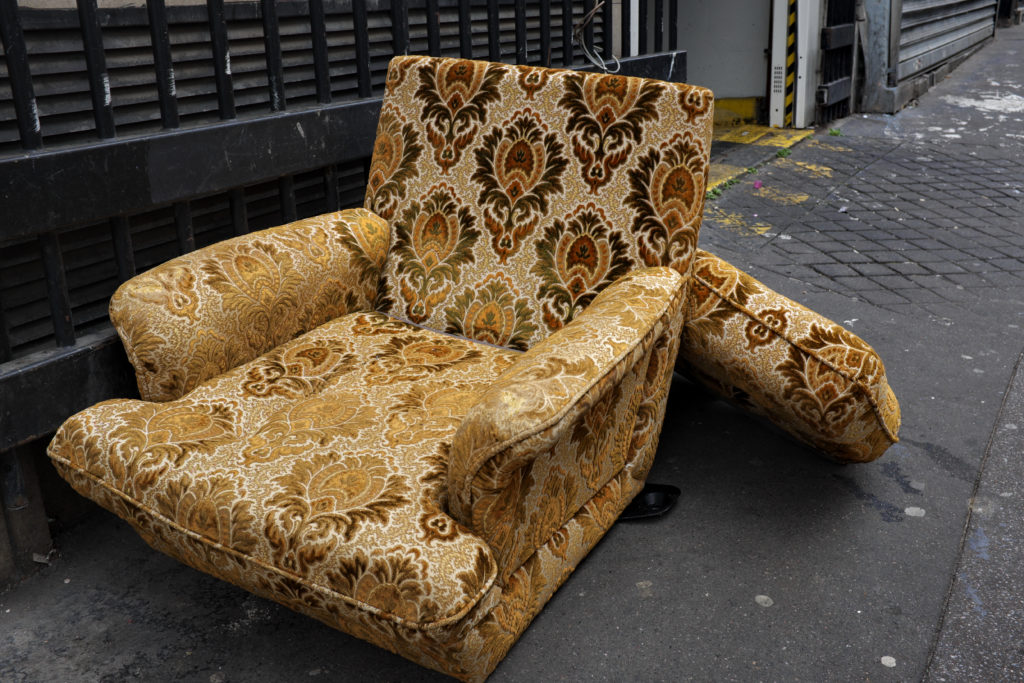 Picture this scenario: You are decluttering your home ahead of your home move and have purchased a some stylish, new furniture to match the interior of your new home. Now what are you going to do with all the existing furniture that you've replaced? Some of the items are big, heavy, awkwardly shaped and difficult to manoeuvre. And you don't want to pay for it all to be moved and then get rid of it all.
So what are your options for furniture disposal? Here are some of our favourite suggestions on how to pass on your preloved furniture pieces.
Donate It
Donating your pre-loved items is a great way to pass on your furniture pieces to those who need it more than you. That green couch that you once loved will get a new life and support Australians who are doing it tough and reduce landfill. Many organisations who accept donations can arrange a collection from your home or you may have to deliver the pieces to the store yourself. Here are some organisations that accept second hand furniture donations:
Sell It
Another form of furniture removal from your home is to sell it. It is understandable if you want to earn a bit of cash on the side from your old furniture to recoup some of the costs of buying all those new pieces. Selling your unwanted furniture items may seem difficult because you don't know where to start. This may have been true several decades ago but living in the world of modern technology there is now a plethora of places to list your old couch and TV. Some great places to sell your second hand furniture are:
Gumtree
eBay
Facebook Marketplace
Buy, Swap and Sell groups
Auction Houses
Cash Converters
Throw It
So you have tried donating and selling your preloved pieces with no luck and now your last resort is to dispose of it. If you are lucky enough to live in an apartment complex that has disposal facilities onsite then you can easily get your unwanted furniture removed. You can also arrange for a council collection to come and pick up your unwanted items which usually happens once or twice a year. Some councils only have a set date a year for hard rubbish collection and some councils allow on call rubbish collection pick up times. If those options don't work for you, then MetroMovers can help you remove and dispose of those unwanted items. Disposal fees are usually calculated based on the tipping yard fees plus labour involved to remove these items. Bear in mind that items such as fridges, air conditioners, mattresses, gas bottles and tyres have additional charges. Call MetroMovers today on 1300 138 960 to obtain a quote to help you tip your unwanted items.