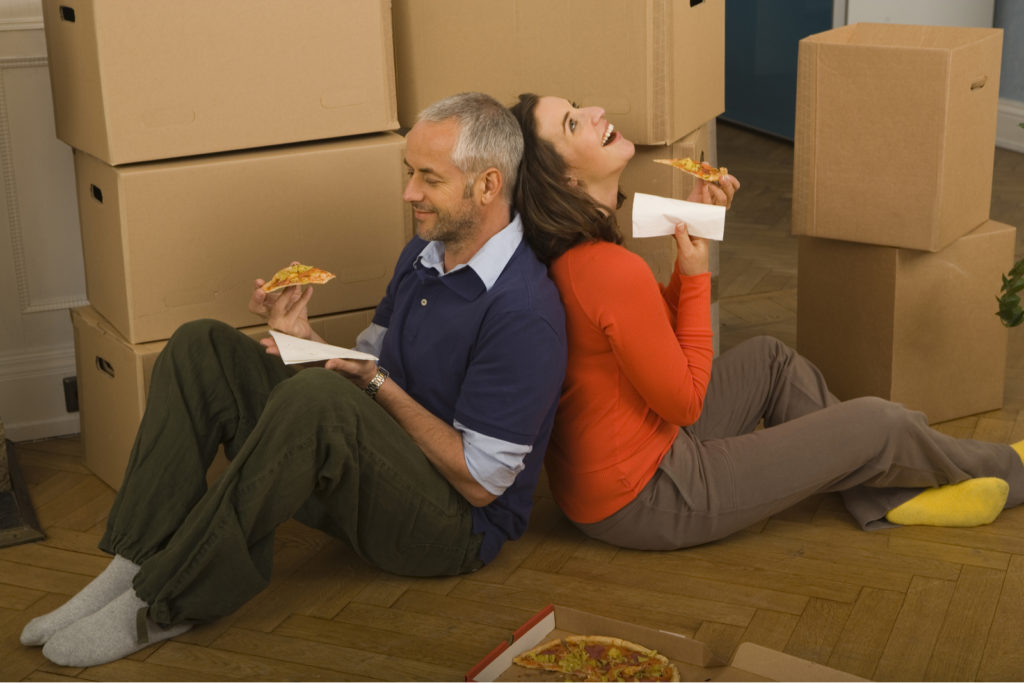 People often leave the packing of food to the last few days before the big day, but packing food for moving requires some time, effort and planning. Depending on how far you are moving or where you are moving to, you may or may not be able to relocate food with you. Try and start the processing of packing food for moving at least 1 – 2 weeks before your moving day.
1. Sort through your food
Moving house is the perfect time to declutter and clean out your pantry of all the unwanted and expired foods that have been accumulating for the past few years. Whether it was a weight loss drink you tried out before your wedding day or the cream of tartar you bought to bake snickerdoodle cookies 5 years ago, if it has expired then it needs to go in the bin.
If an item has expired then it should go straight in the bin.
If an item is nearing its expiration date, get creative with your meals and try to use it before moving day to minimise food wastage.
If you have any unwanted items that are unopened, non-perishable and still before its best before date, donate them to Foodbank Australia or your local food shelter.
2. Plan your meals leading up to moving day
Once you have sorted your food and have a thorough inventory of your entire kitchen, plan your meals leading up to moving day and try and use as much of your existing pantry as you can.
You want to try and avoid going to the grocery store and buying unnecessary food so you can minimise the amount of food you are transporting.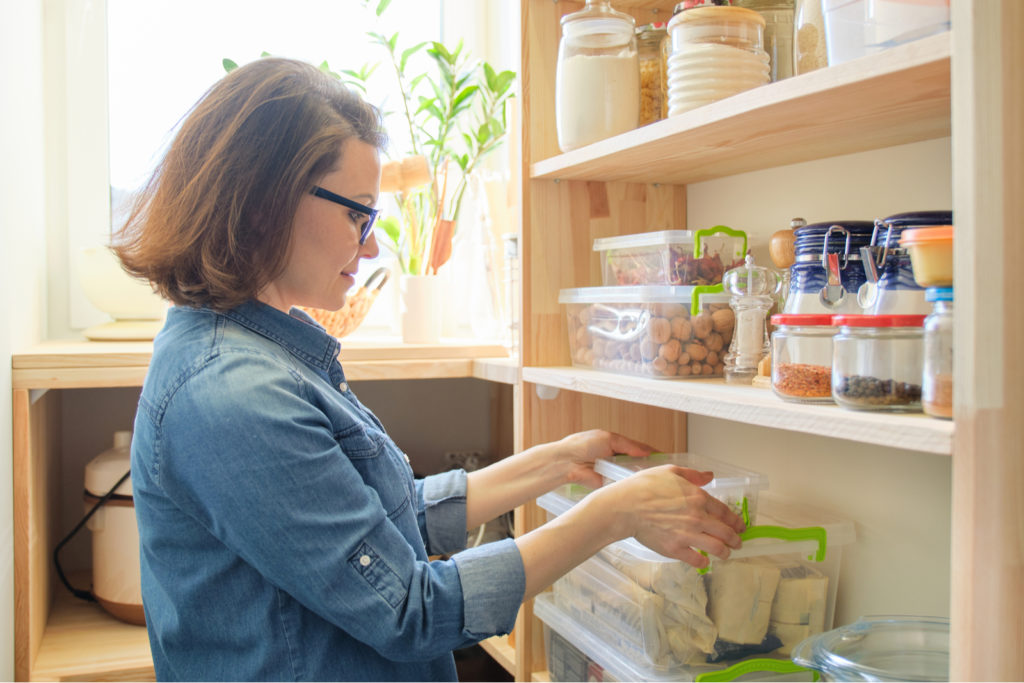 3. Separate food into categories
Sort through and separate your food into different categories for packing. A good way to categorise your food is into fridge items, freezer items and pantry items. Different types of food need to be packed differently depending on how they are packaged e.g. canned items vs. glass bottle items.
Fridge Items
Fridge items such as meat, seafood, eggs, milk, cheese, cream, butter, sauces, condiments, fruit juices, etc.
Freezer Items
Freezer items such as meat, vegetables, bread, pizza, ice-cream etc.
Pantry Items
Pantry items can be grouped into canned, boxed, packaged and glass bottles.
Canned foods such as meat, seafood, fruits, vegetables, soups, beans etc.

Boxed food items such as cereals, crackers, chips, grains, dry pasta, etc.

Packaged food items such as dry pasta, flour, sugar, etc.

Food products in glass bottles such as cooking oil, olive oil, dressings, sauces, etc.
4. Pack your food in appropriate boxes
Perishable Items
Try to consume and finish as many refrigerated and frozen items as you can before moving day. Depending how far you are moving, perishable food may not be possible to move. If you are moving interstate or long distance, don't move perishable items as they may spoil. If you are moving locally, then you can place your perishable items in a cooler box or esky. A helpful tip is to wrap your cold items with newspaper or packing paper and then place them in the esky to keep them cool for longer.
Non Perishable Items
For pantry items that are non perishable, use small moving boxes for packing as the weight of canned goods or glass jars and bottles can get quite heavy.
For food items in glass bottles, containers or jars, wrap them in packing paper to protect them from breakage.
For opened liquid items such as oil, before wrapping it in packing paper, place the item in a plastic bag or ziplock bag in case anything spills or leaks during the move. This will make the clean up process easier.
For messy items such as flour, sugar or spices, if the food item has been opened then it is a good idea to place the item in a plastic bag or ziplock bag in case anything spills during the move.
Clearly label the small boxes that contain food so it is easily identifiable when you move into your new home. These boxes should be one of the first items to be packed into your new to avoid unwanted pests.