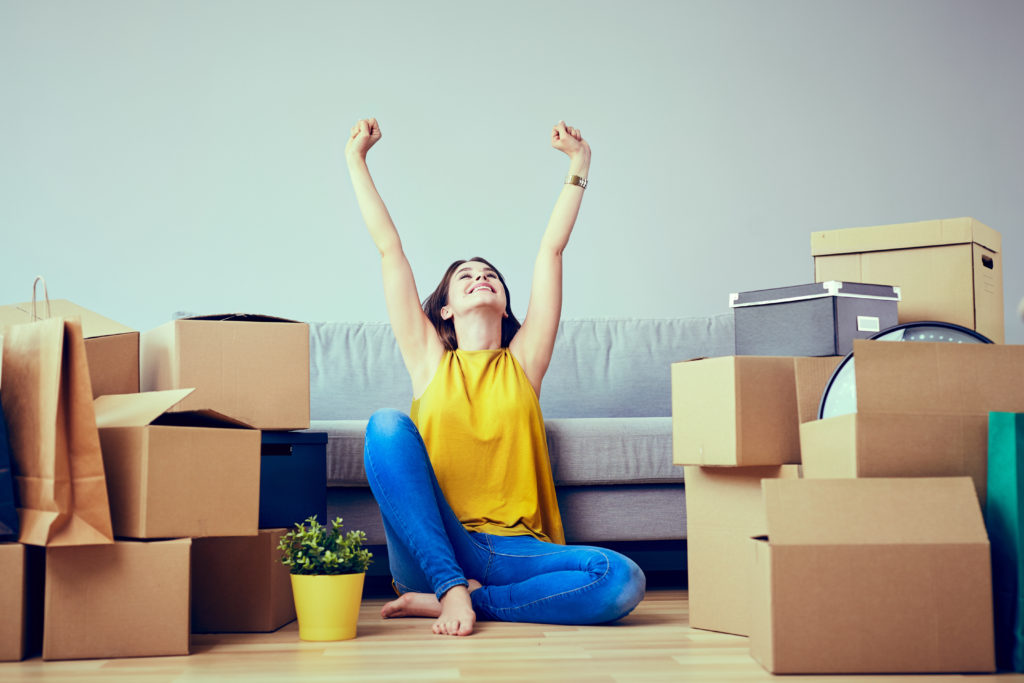 Here are some top tips for how to reduce your moving costs and save your moving money.
1. RECYCLED BOXES
One easy way for how to reduce you moving costs (and also help the environment) is to use recycled or second hand moving boxes to pack your home. Most people will purchase new moving boxes for their packing and only use them once before being disposing of them or returning them to the removalist company. Good quality moving boxes can be reused and recycled several times before the quality of the box is affected. We recommend checking with your affordable removalist company to see if they sell secondhand boxes or you may also be able to purchase secondhand boxes from eBay or Gumtree. You can also check with any friends or family members that have recently moved to see if they have any boxes they are happy to give to you for free.
2. PACK YOURSELF AND SAVE ON RELOCATION COSTS
Let's be honest, no one likes packing up their home for moving day but doing your own packing will save you some big bucks. It is very tempting to hire the experts to conduct your prepack for you, but if budget is something to consider then DIYing the pack is the way to go. If this is your first time moving and you don't know where to start, we have the ultimate moving checklist to help you in the right direction and to make this stressful time stress-free. If you really insist of getting some assistance for your pack, consider hiring a professional packer for only the fragile or kitchen contents instead of your whole house. These items are often the more difficult items to pack so if professional help is what you require, it is best they start in this area of the home.
3. DISMANTLE AND REASSEMBLE YOURSELF
If you are able to dismantle and reassemble the furniture yourself, this is another way you can save on our relocation costs. Some other removalist companies will charge extra for this service, whilst others will just run this service on the hourly rate. On the hourly rate, time is money so if you can save the movers some time by doing the dismantling and reassembling yourself then you can save yourself some money too.
4. DON'T MOVE WHAT YOU DON'T NEED
Moving homes is the perfect time to declutter your home for a clean and fresh start. This is also the time where you will come across many items you haven't touched in years or maybe even completely forgot about. These are the items you should donate or throw out as the more you move, the more your move will cost. It is best to get rid of unwanted items now, rather than bringing it over to your new home and doing it there. The more stuff you have, the larger truck you will require, the more time it will take the movers to load and offload therefore making your move cost you more.
5. TAKE FEWER ITEMS TO REDUCE MOVING COMPANY PRICES
Another easy way to save on costs is to take fewer items over to your new home. The majority of moving companies will charge on an hourly rate so you are paying for each hour the men are working. If you are asking the movers to take less items then that means you can also hire a smaller truck. The smaller the truck, the less the hourly rate will be. If you are able to move some of the smaller items yourself such as the boxes or hanging clothes, then you can reduce the truck size require and save yourself some money that way too. Many people will just leave the large bulky items for the movers in order to reduce their costs.