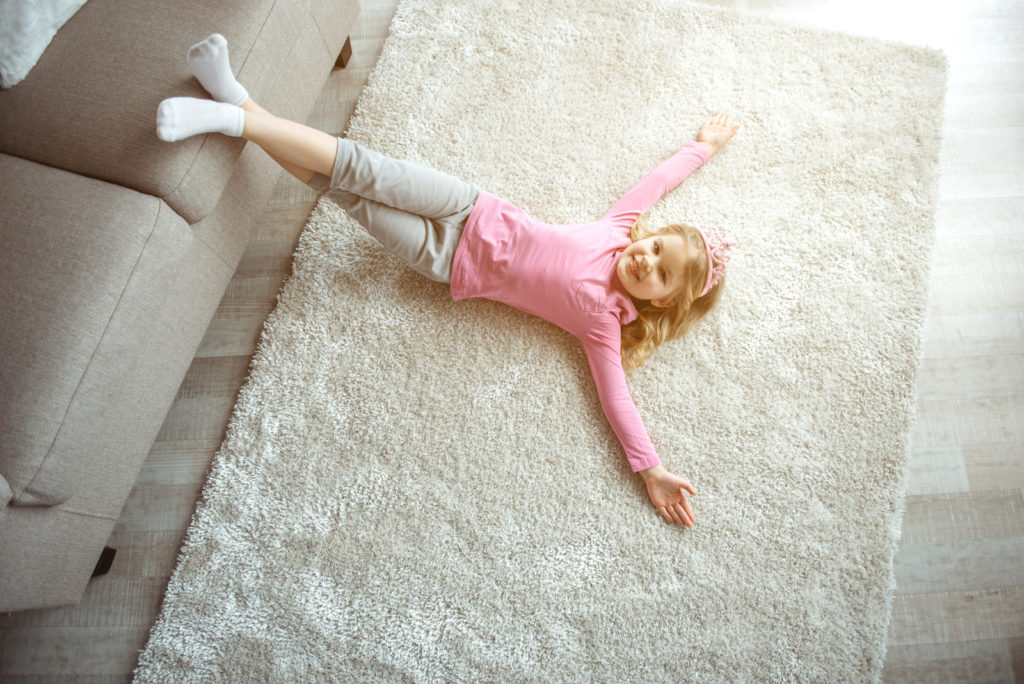 Whether you are moving a few suburbs over, to a different state or around the world, you want to make sure your rug is packed correctly. Rugs are known to dress up a room so it wouldn't be a surprise if you had 3, 4 or even 8 rugs within your home. No matter the amount of rugs you have, you want to make sure each of them arrive at your new location in the same condition it was in at your previous home.
The Right Way To Pack A Rug
1. Clean your rug
Before you start the moving process, the first thing you want to do is clean your rug. You don't want to bring all the accumulated dust, dirt, hair and other unwanted debris to your new home. If you have pets or wear shoes inside your home, you definitely don't want to skip this step.
Give the rug a good vacuum using the carpet setting so it picks up all the unwanted debris. You can also hire rug cleaners from your local hardware store for a deeper clean. If your rug is very dirty and soiled, then consider getting it professionally cleaned.
Once your rug has been cleaned, leave it outside under the sun for a day if the weather permits. This will help air out and dry it quickly. UV radiation is also a natural microbe killer so some sunshine can reduce unpleasant odours from mould or bacteria.
A great hack to get deep into the fibres of your rug for a deep clean is to use a clean, dry squeegee and run it over the rug. The rubber squeegee helps pick up dirt, dust and pet hair that a vacuum leaves behind. We do not recommend doing this every day though as it can damage the fibres in your rug, but it is great to do every few months for a good deep clean.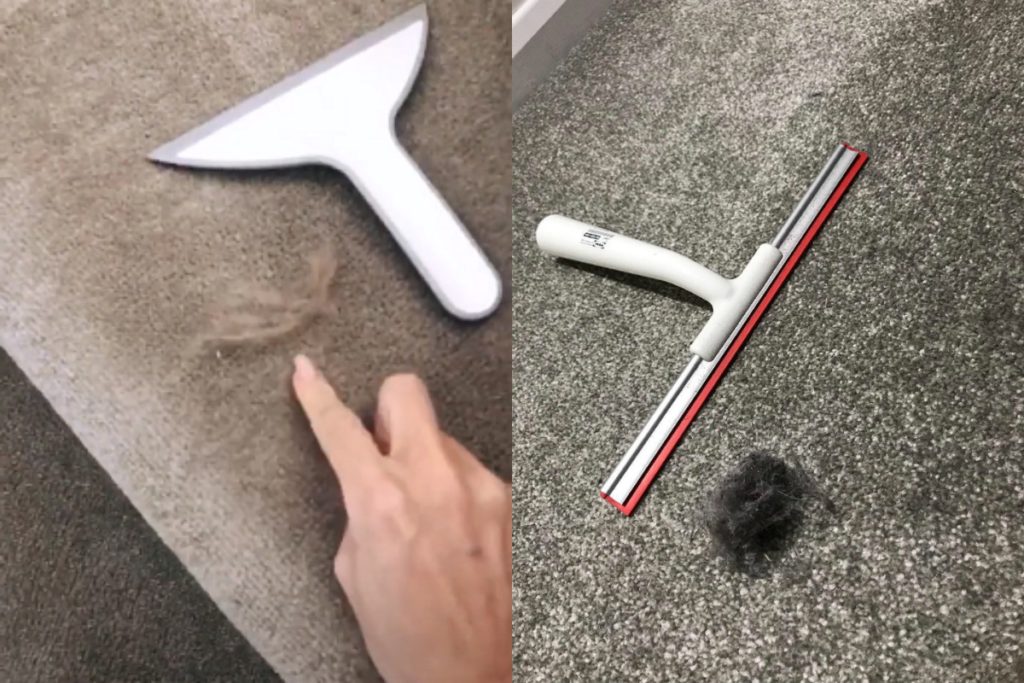 2. Determine the direction of your rug
Before you start to roll your rug up, you need to determine the direction the fibres go. Run your palm over your rug and you will be able to see which direction the fibres are facing. When you move your palm, you will feel resistance one way and it will be much easier when you move in the other direction.
4. Roll your rug
There is actually a right and wrong way of rolling up your rug, so our professional Melbourne removalists are here to teach you the correct way.
Flip your rug over so the fibres are facing downwards towards the floor. This means when you roll your rug, the back of the rug faces the inside of the roll. This avoids putting strain on the back of the rug which can stretch out the rug and lead to the back cracking over time.
When you start to roll, make sure you know which direction your fibres go because you want to roll your rug in the opposite direction that the fibres face.
If your rug is a rectangle, you also want to make sure you are rolling from the shorter side of the rug. If your rug is a square or circle, then you can roll from another side.
Make sure you do not roll your rug too tight or too loose. If it is too tight, then it can leave creases and damages in the rug. If it is too loose, it will be difficult to move as it can come undone when it gets lifted.
When your rug is nicely rolled up, secure the rug using rop, twine or plastic ties. Tie it in place at both ends of the rugs. If your rug is quite large, you may also need to tie in the middle as well. Avoid using sticky tape as that can leave sticky residue when you take off the tape.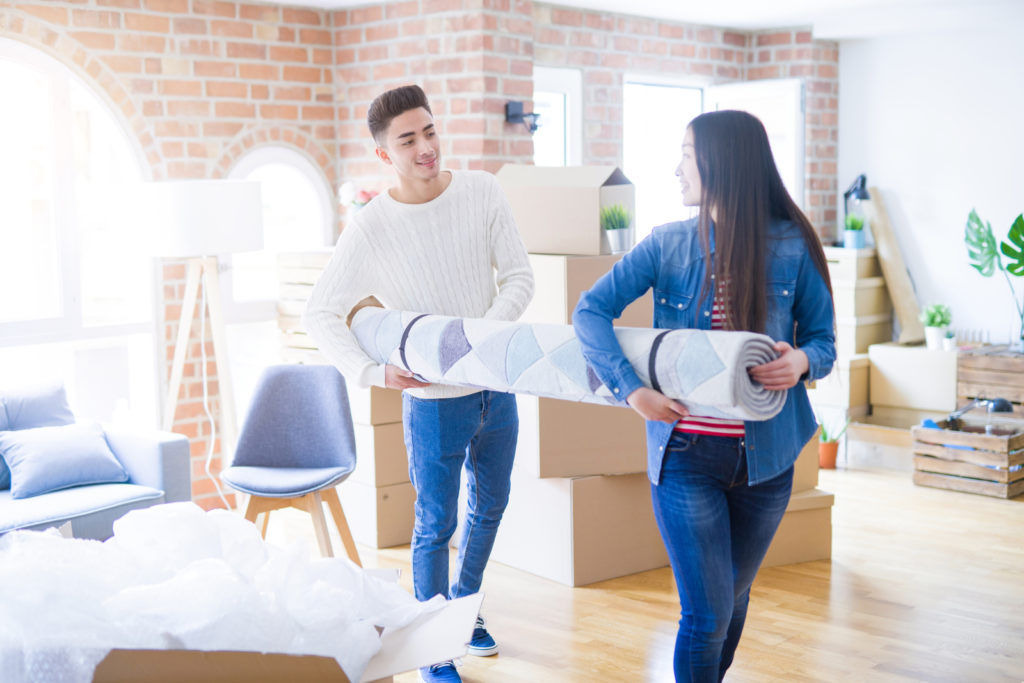 4. Wrap your rug
As your fibres in your rug are facing outwards, you want to make sure they are protected. You can wrap your rug using a large plastic wrap, with shrink wrap or in Kraft paper.
If you decide to wrap your rug in plastic or shrink wrap, make sure there is no moisture prior to wrapping as that can cause mold and mildew in the rug.
If you want to be cautious, then use Kraft paper. Kraft paper is inexpensive and is easily accessible at your local hardware store or office supplies store. Using Kraft paper to wrap your rug is also great for long term storage if you are unsure if your storage facility or garage is completely weather-proof.
5. Move the rug
When it comes to moving your rug, it is important you move the rug straight. You do not want to bend the rug as this can lead to creases or potentially damaging the rug. If the rug is quite long, move it with two people with one person holding the rug at each end.
If you have a soft rug, avoid standing the rug up as it is not sturdy enough to hold the weight so it will collapse at the bottom and can cause creases.