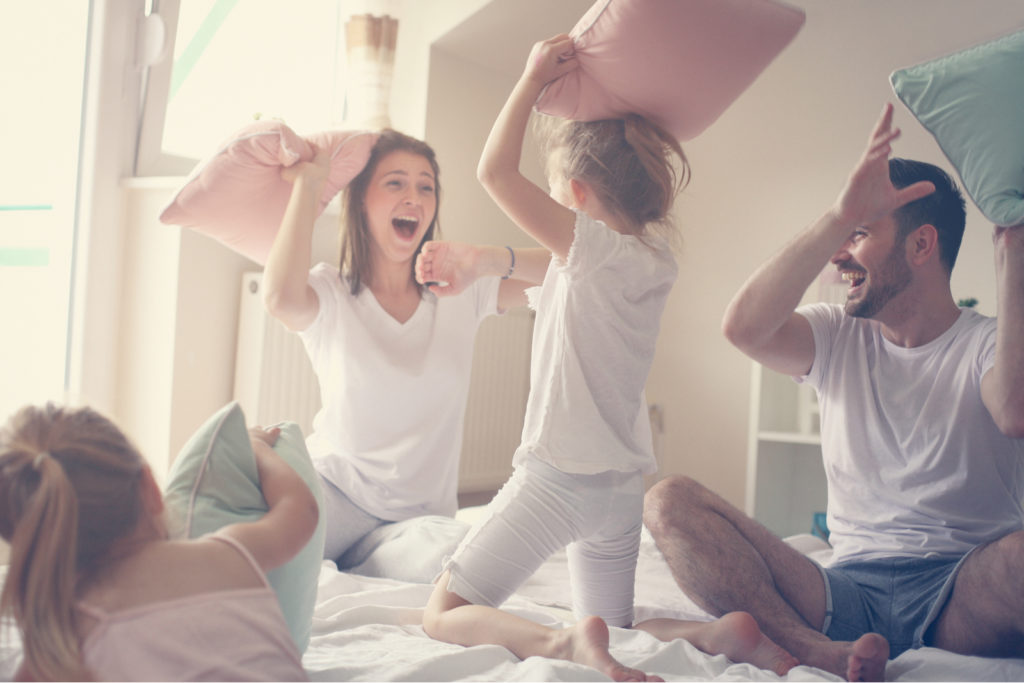 Pillows can be bulky and may seem annoying to pack, but packing your pillows for moving will be one of the easiest household items to pack.
Start by packing the pillows that are least used such as the spare pillows, the pillows in the guest bedroom and the decorative pillows in the formal living room. You want to keep your pillows packed room by room so it will be easier to organise and unpack at your new home.
Whether you need to pack decorative pillows, european pillows or maternity pillows, here are a few different methods to suit pillows of all sizes when moving home.
3 Different Methods To Pack Pillows For Moving
1. Chest Of Drawers
Instead of relocating your chest of drawers to your new house empty, place your pillows inside the drawers. Although the chest of drawers are not made to be moved with the additional weight of clothes, pillows are very lightweight so they are the perfect item to be placed in your drawers.
Place the pillows that belong to the bedroom that the chest of drawers belong to e.g. place the master bedroom pillows in the chest of drawers in the master bedroom. This is also an easy way to not mix up the pillows amongst the house and will make things easier when it comes to unpacking.
Don't forget to tape the drawers shut so the drawers do not fly open in the truck during transit. Your professional removalists should also wrap the chest of drawers in furniture blankets and shrink wrap for additional reinforcement.
2. Cardboard Boxes
If you want to pack your pillows in cardboard boxes, then it is best to use large sized boxes. Line the box with packing paper for additional protection and then place the pillows on top of the paper. Stack several pillows on top of each other until the box is full. You will need to push down on your pillows to compress the air to optimise the capacity of the box.
To maximise the space in the box even further, you can use vacuum bags. Using vacuum bags will remove the air from the pillows therefore you are able to fit more pillows within one box. This is a great option if you intend to keep your pillows in storage for a period of time as it is a great space saver.
If your pillows have intricate detailing such as beading, wrap the pillow in tissue paper before placing it in the box. The tissue paper will protect the detailing from snagging on other pillows placed inside the box. You want to avoid pushing down on these delicate pillows as it may damage them.
3. Moving Bags
Another great way to pack your pillows is using moving bags. Moving bags are an economical, versatile and reusable option for packing your pillows for moving. They are affordable and can be easily packed away to be used again for your next move. They are fairly large in size so you should be able to fit several pillows ranging from different sizes within one bag.
The moving bags are made of a tough poly-woven material so they are soft and malleable so a great option if you want to move your pillows in the car yourself. They also have handles so can easily be carried without needing a trolley.