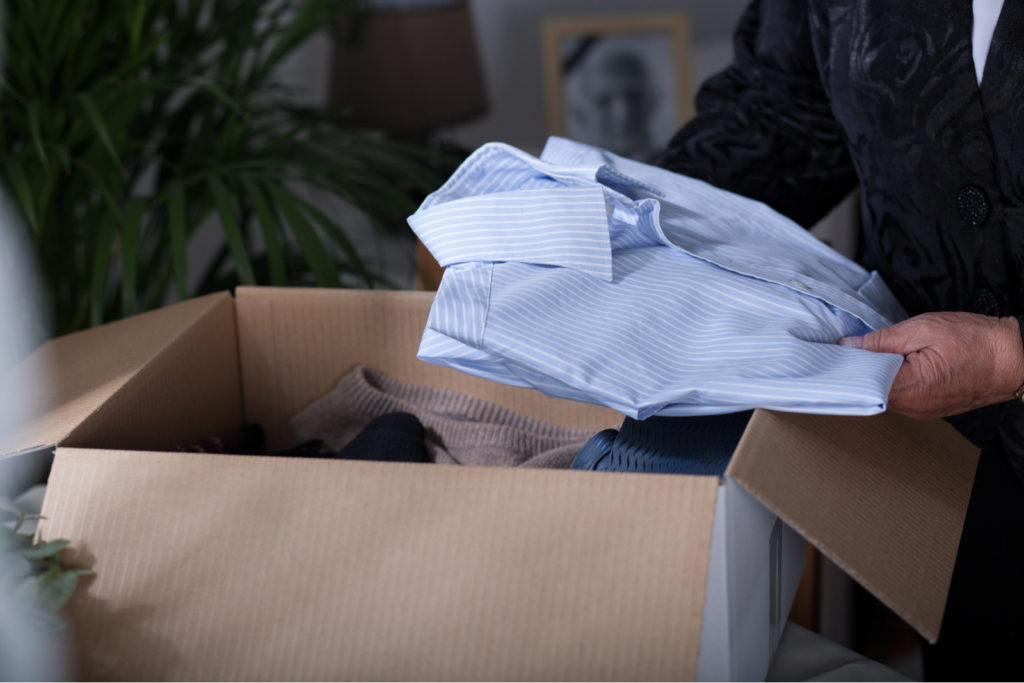 So you've sorted through all your clothes and thrown out or donated the ones you don't want anymore, but now it is time to pack the clothes you are moving to your new home.
The obvious choice is to buy a few cardboard boxes to pack your clothes in, but there are some other great alternatives to packing your clothes for moving than the standard moving box!
Some of these you may have heard of, but some of these may surprise you if you have never moved before.
Chest Of Drawers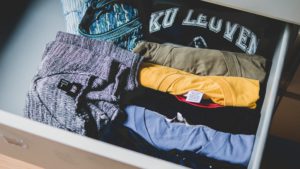 We often get asked if you can leave your clothes in your chest of drawers to make packing easier, and you can! But we recommend you only leave lightweight items such as socks and underwear inside. You can also place large lightweight items such as pillows or soft plushies in your chest of drawers.
Chest of drawers are not made to be moved with the additional weight so leaving a chest full of heavy clothes may cause problems to your piece of furniture. The removalists will keep the drawers shut with tape, shrink wrap and furniture blankets so they don't fly open in the truck.
Portable Wardrobes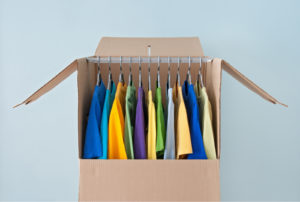 Wait! Before you start taking all your hangers off your clothes, you can move your hanging clothes in portable wardrobes. These are tall, large boxes with a metal rod that goes across the top of the box so you can hang all your hanging clothes straight in the box.
The portable wardrobe rail is approximately 1m in length so just measure how many metres of hanging clothes you have to determine how many boxes you will need.
If you have delicate clothes or want to protect your clothes whilst they are on the move, we recommend you wrap your clothes in garbage bags.
Make sure your garbage bag is wide enough to fit the width of the hanger and long enough to cover all your clothes. Cut a hole in the middle of the bottom of your garbage bag and feed the hangers through the hole so your clothes are placed inside the bag. Tie up the bottom of the bag so it is well wrapped.
This is great if you intend on storing your clothes in storage for a long period of time. Make sure there is no moisture on your clothes before sealing the bag shut to prevent any mould or smelling issues occurring.
Suitcases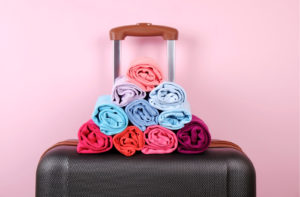 You need to move your suitcases to your new home anyways so may as well make use of it! They are strong, sturdy and made to move clothes so they are the perfect packing supply for clothing.
To get the most space out of your suitcase, roll your clothes instead of folding them. Rolling them also minimises wrinkles so less ironing to do once you've unpacked. Who wants to do ironing after a big move?!
You can also use packing cubes to maximise even more space. Packing cubes help condense your clothing so you can pack more into a small space and they also keep everything organised so it is easier to unpack at your new home. Place certain categories of clothes in each packing cube so you know exactly where to put them in your new home.
Don't forget to keep one suitcase aside as your essentials box!
Cardboard Boxes
Using cardboard boxes are the most popular and obvious choice for a reason: they are great for moving your clothes!
Large moving boxes are the best size for clothes as they are big enough to hold your larger items such as coats and jackets but are not too big where they will get too heavy to lift.
You can also use second hand moving boxes as long as they still feel sturdy as the more they are used, the weaker the cardboard becomes over time.
Moving Bags
These moving bags are an economical, versatile and reusable option for moving your packed clothes. They are affordable and can be easily packed away to be used again for your next move.
They are made of a tough poly-woven material so they are soft and malleable so a great option if you want to move your clothes yourself in your car. They also have handles so can easily be carried without needing a trolley.