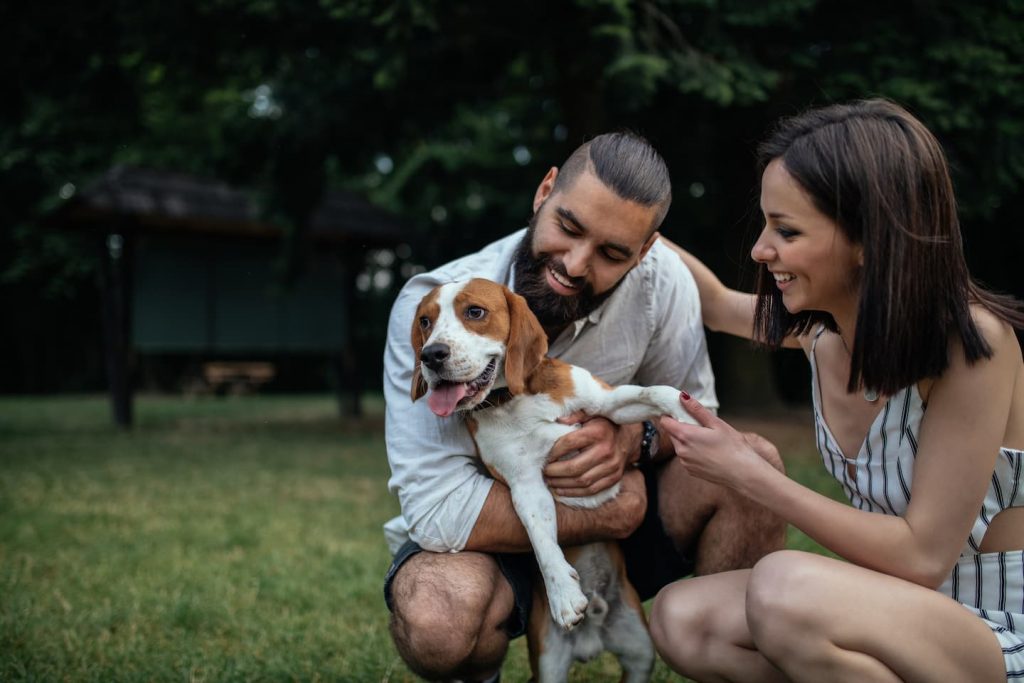 Just like humans, pets need time to adjust to their new home as well. Our four legged friends often see their home as their territory so taking them away from their comfort zone can sometimes cause stress and anxiety. It is important to take small steps and slowly ease your pet into the moving process so it doesn't cause them to have any behavioural changes. If your cat or dog gets stressed, it can cause them to have health issues such as loss of appetite, diarrhea, vomiting etc.
Your Pet's Routine
Even if the midst of frantically packing and unpacking, it is important to continue to maintain their routine such as their usual meal and walk times. Being in a new location is already a big enough change for your pets to handle, they don't need a change in their daily activities as well.
Keeping Pets Out From Underfoot
On the big day, separate your pets from the chaos of the moving men. The movement of furniture and boxes may cause your pets to panic. Placing them in a room away from the movers will ensure they do not get in the way and prevents them from escaping from constant opened doors. Alternatively, you could leave them with a family or friend for the day or even at a pet hotel.
New Home Introduction
Introduce your pet to their new home by taking them to the new property prior to moving in. You can also feed them a meal or give them a treat to welcome them to their new territory. It is also a good idea to take your dog for a walk around the neighbourhood so they become accustom to the surroundings. Cats should be kept inside for at least a couple of weeks before being let outside as they may try to return back to the previous home if they are not used to the new environment.
Pet Collar & ID
Ensure your pets have identification on them, such as a collar and tag, during the move in case they accidentally run loose.  If your pets are micro chipped, make sure you update their details to the new address. It is also a good idea to bring your veterinary records such as your pets history and their desexing and vaccination certificates along whilst moving homes.
Pet Transportation
Use a pet carrier to transport your smaller pets safely. If they are not used to being confined in a small space, introduce the carrier to them at least a week before moving day. Leave the carrier door open and place unwashed toys or bedding inside to encourage your pet to snoop around it. For larger pets, you may want to consider using a chain leash because if they get stressed they start chewing through a nylon leash.
Moving in the Heat
If you're moving on a hot day in the middle of summer, make sure you turn on the air-conditioning in the car for your pet and to always have a supply of water handy. If you are moving a long distance or interstate, take frequent toilet and water breaks along the way.
Familiar Scents
Do not wash any of their bedding or toys for the first couple of weeks since moving house as the familiar scent will help them adapt to their new home. You can also purchase pet pheromone products that can be used before, during and after moving. An Appeasing Pheromone (AP) device releases a scent into the home that mimics the pheromones released by a mother to her babies.