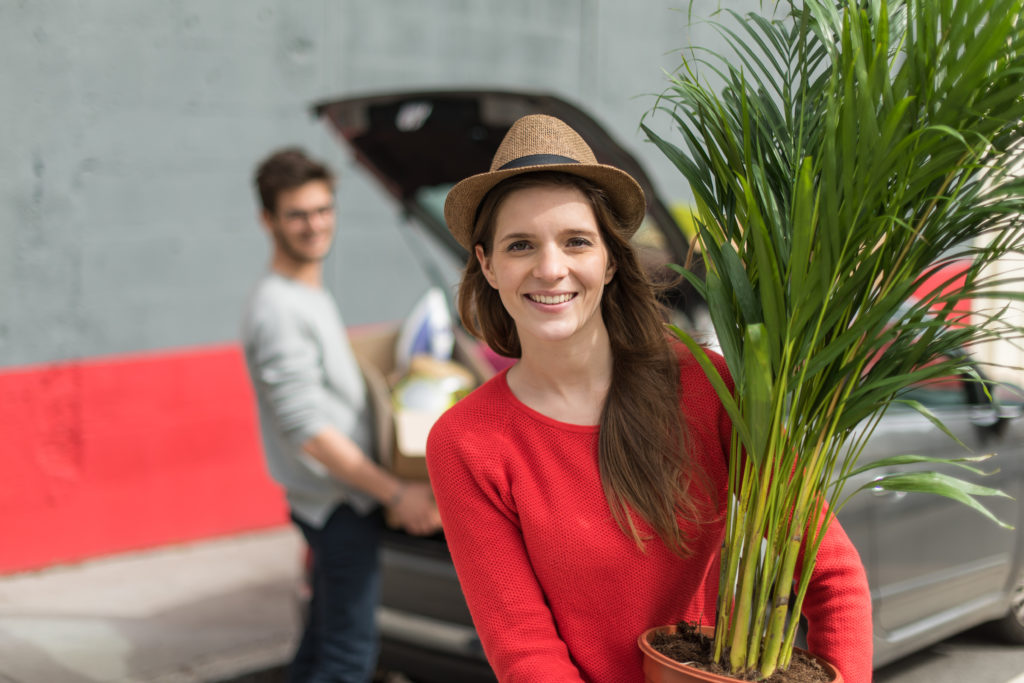 So you have prepped all your furniture and moving boxes for your big day, but what about your pot plants? You've spent days, months and sometimes even years nurturing, watering and pruning your green friends so the last thing you want to do is leave them at your old home.
Truck Space For Your Plants
If you have a handful of pot plants to move, it is important to tell your removalists so an appropriate sized truck can be allocated to your move. People often forget that pot plants take up a lot of space in the truck as nothing can be stacked on top of them.
So here are a few of our tips to help you prepare your pot plants before your big day:
Check Before You Move Your Plants
Check with your removalists if they can move the plants for you on the truck as some removalists may not.
If you are moving interstate, you must check quarantine restrictions to see what plants are and are not allowed to cross the border as every state has their own rules.
Check if your pots have not cracked or corroded before the move. If they are damaged, transfer them into a temporary plastic pot for the move and then replant them into a new pot at your new home.
If you are moving your house contents into a storage facility, it is best to move your pot plants to a family or friend's house. Most storage facilities won't let you store your plants (and even if they did, your plants may not survive!)
Preparing Your Plants For Their New Home
Soil is heavier when it is wet so stop watering the plants a few days before your move to help lighten the weight of the soil. It also helps to maintain and be generous to your plants a couple weeks prior to your moving day.
If your plants require lots of water, you can place scrunched up wet newspaper around the leaves or soil. This is especially good during high temperature weather.
Prune back any excess foliage on plants to prevent breakage whilst the plants are being packed into a full truck. You can also place netting or plastic bags around the foliage to condense it.
For the plants that are too difficult to transport, take cuttings of the plants so you can replant them at your new home.
Packing Your Plants
Box up as many small pot plants as possible to maximise the truck capacity by allowing some boxes to be stacked on top of each other. It may also be a good idea to make holes in the boxes so the plants can breathe.
Consider re-potting some of the larger plants into light weight plastic pots for relocation purposes and to also reduce the risk of damaging your fragile stone, concrete or ceramic pot.
Clean up and tidy the pots of any excess soil, water and pests such as snails or spiders. You can also treat plants for pests and disease before the move.
Place large pot plants into strong plastic bin liners to catch water leakage and prevent the soil from spilling into the truck and get marks on your furniture.