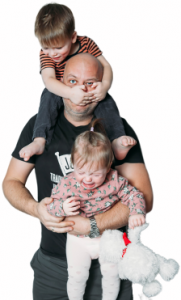 Children are amazing but they can also be quite the handful.
When you get ready for a fresh new start in a new home, and then add children into the mix, it usually either results in an extremely exciting or extremely stressful experience.
It is important to be organised and prep your kids well in advance about the move, especially the litter ones, so they don't end up distraught when moving day comes around. After all, you are taking all their toys, steady furniture and the belongings they take for granted, and literally upheaving it from the confines of their ultimate comfortable zone. So it's easy to understand why we hear so many stories of little ones saying they want to go back to their old house, or who refuse to call their new house 'home.'
So here are some tried and tested tips based on other parent's moving experiences that really helped their little munchkins adopt and adapt to their new home. And made moving house with children a lot easier on the whole family. Parents included!
PREPARING YOUNG KIDS TO MOVE HOUSE
To start with, it helps if you are honest and upfront about the moving process. Don't make the move a complete surprise for your children: Chances are the younger kids still won't entirely understand, but it helps if you explain it to them (over and over again).
But while you're explaining, we've found these points to be the most helpful:
Make sure they know that when your removalists arrive, they are not taking their things away: only setting them up ready in their new home.
Research your new neighbourhood for exciting new opportunities your kids will enjoy such as local parks, playgrounds, shops and other entertainment centres.
Take your children to visit the new home to familiarise them with their new setting. If they're old enough, get them to help 'plan' where everything will go. This can be a fun, engaging activity, but can also  reduce their anxiety level and generate excitement.
If they are a bit older, discuss the moving plans with your kids during a family meeting and get them involved in some of the decision making process
Show your kids their new bedroom so they are familiar with their sleeping/ comfort zone will be in their new house.
Tell them exciting and funny stories about previous moves you had to pass on positive vibes about the moving process.
Don't be shy to ask for help from your family and friends. Perhaps they can take your kids on an outing for a day while the movers remove all their things. Or even for a sleepover for the first night until you have time to unpack and set up the kids' room.
Present the move as a positive experience with new beginnings and new adventures in a brand new neighbourhood. Go exploring with the kids!
Remind your little ones that they can still keep in touch with their old neighbours and friends.
If they have never moved before then read them stories and books about moving house so they do not get shocked on moving day.
MOVE HOUSE WITH YOUR CHILDREN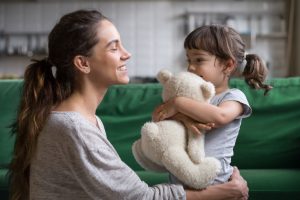 Getting your kids involved in the packing process can help make the move more fun and less formidable. For parents, it also means you don't have to divide your time between paying them the attention they need and completing your moving checklist.
Here's some tips for moving house with children, from toddlers to teens:
Have them help you pack up non-fragile contents in their rooms.
Let the children decorate and label the box with what contents are inside the box.
Leave their favourite toys and objects out so they can be packed last in their own special bag or box.
Pack your fragile items at night when the kids are asleep or hire a babysitter to engage and attend to littler children if you want to do some serious packing during the day.
Dismantle the childrens' beds a few days early and let them "camp" on a mattress for a few days until you are able to reassemble it again in their new room.
Pack a moving essentials box with all the items you and the kids might need on the first night in your new home, or
Get everyone to pack individual suitcases to use as an overnight bag so you do not have to worry about unpacking essentials the first night you move in
If you have little ones it is best to hire a babysitter or ask a family member to take them for a few hours on move day as it can be quite dangerous for small kids to be around the removalists carrying large and heavy furniture.
Pack a "fun pack" for the kids filled objects that are easy to use on the go such as toys, colouring books, reading books, small puzzles, playdough, cards etc. Or load up your tablet with fun, age appropriate games for them to play while you're busy (and make sure it's charged to the max!)
Prepare an esky and picnic basket with some small snacks and sandwiches so the kids have nibblers to eat during the move.
THINK YOU'VE ALREADY SURVIVED MOVING HOUSE WITH KIDS?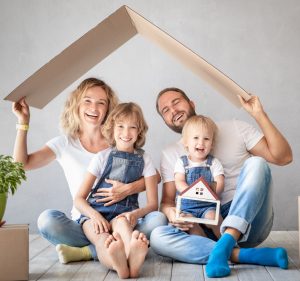 Much like any good saga, moving house with children ain't over once your furniture's all moved and set up. In fact, that's when the real drama, or fun, really begins. It's up to you, but this hard-won parenting advice can help tip the scales towards the fun:
Make setting up the childrens' rooms priority #1 so they have somewhere comfortable and familiar to rest/ sleep while you work on the rest of the house.
Keep the layout of the kids room as similar and familiar as possible to the old house to minimise the shock of the change.
Use a night light and leave it on all night at the new home until they adjust to the new setting and can find your bedroom/ the bathroom without assistance.
Let the kids unpack some of their own toys and personal belongings and set them up in their new room.
Keep some unpacked boxes for the kids to play with. They can use them for arts and crafts, or as a tent, or as a car, or they can always surprise you with new, imaginative ways they can use a simply moving box!
FOR AFTER THE MOVE IS ALL DONE…
With some smaller kids, they might treat their new home like a holiday for a couple of weeks and the shock of the move being permanent may only surface after a while. So help them stay in touch with their old life and their old friends. Make sure your door is always open (literally and figuratively). Keep surprising them with new and fun things to do around your new neighbourhood. And be understanding: You might have just shifted homes, but you've entirely shifted their world!