MetroMovers WOMO Service Award Winners:
6 Years Running!
At MetroMovers, we pride ourselves on our high quality moving services, as proven by the hundreds of 5 star reviews and our Word of Mouth certified Seal of Approval.
Word of Mouth is an online review platform where our customers can leave a note about their MetroMoving experience for other potential customers to read and learn from. With over 500 5 star reviews on our Word of Mouth page, we have proudly received their prestigious customer service award for 6 years running: from 2012 to 2019.
Some WOMO Customer MetroMovers Reviews
Here are some of our favourite, independent moving reviews from our customers on Word of Mouth:
"We found Metromovers to be helpful and friendly every step of the way, from my first enquiry to the final delivery. The teams moved our stuff carefully and efficiently. We could not have been happier and would highly recommend them."
"We moved with MetroMovers and had Tony, Simeon and Andrew on our move. The team were thoroughly professional, polite, courteous and had excellent communication. The moving team were obliging and respectful of our furniture from start to finish. We would highly recommend MetroMovers to anyone."
"In the last year I have helped 4 separate family members move with different movers each time. Your service and moving team was the best I have experienced yet. They had a great attitude, fantastic manners with each other and our family, and were very skilled at some of the trickiest parts (such as moving our massive bedframe and fridge that wouldn't fit through the doors). Thanks again"
"These guys are fantastic. They moved us from the Inner West to the Northern Beaches without a hitch. The best experience I have ever had with a removal team. The guys arrived bang on time and worked so hard in packing the truck. They were extremely careful with all of our furniture and boxes, wrapping more sensitive items in cloth and even dismantling items such as outdoor furniture for better packing. These guys are great and since our move on recommendation, 2 friends have use them to move houses and on both occasions gave a 5 star rating to the service. Cannot fault them! Thanks again Metro Movers, Simon. "
"It seems that everything that MetroMovers has done for us so far has exceeded expectations!!! My wife and I would like to thank you, Travis, Chris, Ryan and Shafiq for helping us form start to finish….well mid point anyway. You have been really helpful with quoting and advice and we appreciate your prompt assistance and responses to any queries we have had. You certainly made the decision to choose MetroMovers as easy one! The guys were all tremendous. From the time Travis arrived on Monday to start the fragile packing, to the time Chris, Ryan and Shafiq departed on Tuesday, it was a real pleasure to see a group of guys work so hard and in such a professional manner. On top of that, they were very polite and obliging, a real pleasure to have in the house. Please pass on my thanks to them, and hopefully we will see them again for our next move."
Check Online Moving Reviews First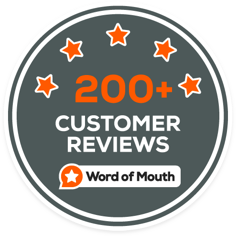 In the digital age, and with an increasing number of people reviewing services, there is no excuse to pick a lemon removalist!
Sure, 10 years ago we took a bit of a risk with moving house – stolen or damaged furniture and excess added charges were not unheard of (and, unfortunately still aren't). With internet reviews on WOMO, Google, Facebook, Twitter and a myriad of review websites it is super easy to evaluate and 'trial' a removalist before your moving day to ensure you avoid these nightmare experiences. We all want to be enjoying our summer holiday and the last thing we need is to drag out our moving experience and to turn it into a costly exercise.
We believe moving house should be easy! And it can be with a little research and preparation. Selecting a removalist is not as simple as choosing the cheapest advertisement on Gumtree or selecting the first listing in the Yellow Pages. Do a Google search, type in 'moving reviews' and read real life customer reviews. And you can even ask friends and family for their recommendations too.
It really doesn't take as long as it sounds and it will save you a lot of time and money in the long run. Company accreditation, a packing service, clearly defined moving terms and conditions and customer recommendations clearly displayed on the company's website are all a very good sign you've found a good removalist!
It can be appealing to go cheap, but it always costs you more in the end!
Feel free to have a visit our Word of Mouth page to read our customer reviews yourself.