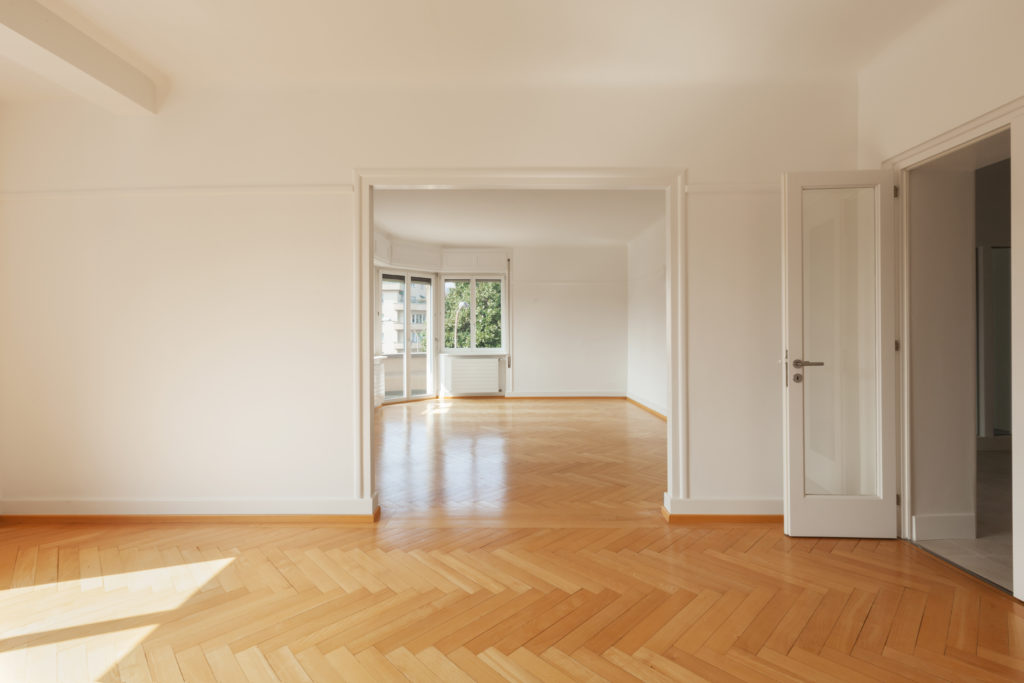 So you've finally made the big decision to move out of your flatshare. No more waiting for the bathroom in the mornings, dishes piling up over the week, or roommates blasting music throughout the night. Well, you're not officially in the clear yet.
According to Fair Trading NSW, you'll need "leave the premises in a reasonably clean condition, compared to the original condition report". So to help you with this endeavour, we've put together a list of our top 5 tips for the perfect bond clean.
Don't Forget the Original Condition Report
Most renters place most of their time and effort into their final inspections at the end of the tenancy, but we recommend doing the same for the original condition report as well. When you first move in, you'll have a chance to document any specific damages or concerns with your real estate agent.
Making a conscious effort to take thorough notes could save you in the long run. For example, documenting areas that haven't been cleaned by the previous tenant or taking photographs of damage to the carpet can be crucial if there are any disputes during your final inspection.
Clean One Room at a Time
Depending on the size of your property, you might be completely overwhelmed by exactly where to start your bond clean. We always recommend cleaning by difficulty, one room at a time. For most tenants, this means starting in the kitchen, the bathroom, and then following through with any common areas and bedrooms.
For the kitchen, you'll want to perform deep cleans with any appliances, especially with your oven, stovetop, and rangehood. Any surfaces will also need to be addressed such as the backsplash and benchtop. For the bathroom, wash the bathtub basin, shower screens, shower heads and faucets, as well as any mirrors. For all other rooms, you'll want to vacuum or mop any flooring, detail skirting boards, and wash the windows. Always check in with your real estate agent for a cleaning checklist to ensure you've covered everything that's expected.
Hire Professionals for Help
If you're completely exhausted from the process of moving, you can always ask professionals for help. Whether if you're hiring our experienced removalists to transport your furniture or a Sydney bond cleaning service to perform your end of lease clean, using professionals can drastically reduce the amount of stress during an already hectic move.
Unlike the average renter, professionals will have all the necessary equipment and skills to perform tasks efficiently, leaving you with more time to handle all of the other aspects of moving. Removalists pricing and bond cleaning prices will vary, so always do you research by reading reviews and getting quotes from multiple sources.
Move Out Completely Before Cleaning
Before you begin any aspect of your cleaning, try to move out all your belongings to your new property. Many tenants don't realise just how large of a mess will be created in the process of moving furniture, packing items, and wearing shoes in the house. By clearing out your apartment or home before cleaning, you'll ensure that you only have a single mess to deal with.
If you're the type to dot all your i's and cross out all your t's, check out our amazing moving house checklist. You can even download it in PDF form, so you can check things off your to-do-list as you move houses.
Get All the Right Equipment
There's no point in attempting to do a bond clean if you don't have all the right equipment. Many items you'll probably have from your normal cleaning routine, but others you might have to hire, such a carpet steam cleaner for your carpets.
Here's a list of everything you need to perform a successful end of lease clean:
Broom, brush, and dustpan

Duster

Gloves, bucket, and mop

Vacuum

Carpet steam cleaner

Oven cleaner, scraper, and cleaning product

Sugar soap, sponges, and paper towels

Squeegee and newspapers

Ladder